Homelessness Reduction Act and HOPE worldwide
The Homelessness Reduction Act means that every local authority now has to offer meaningful advice and assistance to anyone facing homelessness. The national homeless charity Crisis have produced a one page guide explaining what the new law means for you that you can access here: Guide to your rights under Homelessness Reduction Act.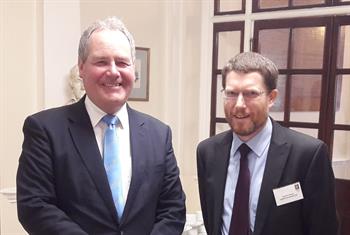 The Act was sponsored by Bob Blackman MP (left). Our Director of Homeless services, Rob Payne (right) caught up with him at a Westminster Policy Forum in early 2018. In his address to the forum, Mr Blackman outlined the last fifty years of the fight against homelessness in the UK. He spoke about how every case is unique and explained that the aim of the new Act is to create culture change within councils so that council staff will now be asking single homeless people 'How can we help?' rather than going through checklists to prove that the council has no duty to help most of them.
The Homelessness Reduction Act (HRA) was implemented in April 2018 and is the most significant change to homelessness law in 40 years. Two Step is currently working with several Local authorities and homelessness prevention services including the No First Night Out project (City of London, Hackney and Tower Hamlets) and New Routes (East London Housing Partnership) that are working in support of Local Authorities to implement the Act.
It was inspiring to meet the man who is the driving force behind this massive cultural and legal change. Since 1977, councils have been legally responsible to help those in 'priority need' to find housing. However, those who were assessed as 'non-priority' were often given no meaningful assistance at all unless charities such as HOPE worldwide got involved. The national homelessness charities like Crisis and Shelter were prominent in campaigning for this change in the law and thanks to their efforts and the support of Bob Blackman MP, this is all about to change.
The impact of personal stories and steps of faith
So why did Bob Blackman MP devote so much time and energy to getting this private members Bill through parliament? Mr Blackman told me that it was hearing the stories of homeless people being helped by the charity FirmFoundation in his Harrow constituency that inspired him to champion the Homelessness Reduction Act. Some of our supporters have recently begun volunteering at the night shelter run by FirmFoundation and Two Step have recently housed three of their guests. Rob spent a night volunteering at the shelter in February and got to hear some of the guests share their stories which was very moving. If you are considering volunteering at a night shelter you can read the article on our website or contact [email protected] who can put you in touch with one local to you.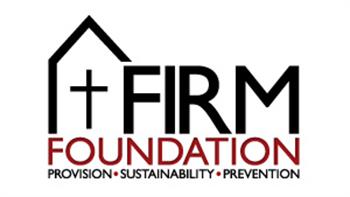 It is encouraging to realise that the Christian faith that led to the setting up of FirmFoundation has contributed significantly to this change in law by influencing the local MP. FirmFoundation, like Two Step, began when a church stepped out in faith to do something. It is encouraging to note how the ripple effect of continuing steps of faith can lead to amazing changes over time. HOPE worldwide's Two Step programme has been helping single homeless people access accommodation for the last 25 years. It began by helping those whom nobody else would and now we work partnership with many night shelters, charities and local authority projects to help house the homeless.
Other Pages